Record Passenger Count at Hollywood Burbank Airport in 2019
Monday, February 3, 2020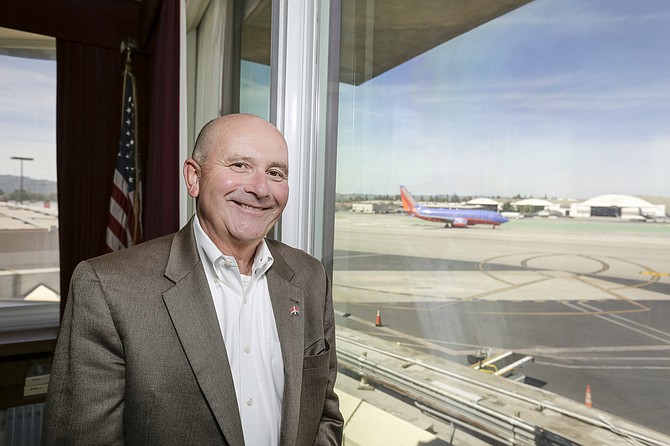 Hollywood Burbank Airport handled nearly 6 million passengers during 2019, the highest total ever recorded at the Valley's only commercial airfield.
The number of 5,983,737 passengers surpasses the previous record of 5,921,336 passengers in 2007 for the airport.
Frank Miller, executive director of Hollywood Burbank Airport, was pleased that the facility reached the milestone.
"Since 2007, the airlines have introduced larger and more efficient aircraft on most of their routes resulting in less aircraft operations while allowing passenger growth," Miller said in a statement.
Southwest Airlines led with 4.2 million passengers flown all last year out of the seven airlines serving the airport. Next was Alaska Airlines with 605,303 passengers and United Airlines with 341,205 passengers.
Total aircraft operations increased in 2019 with 146,095 total aircraft operations, a 10.7 percent increase compared to 132,023 total aircraft operations in 2018. Aircraft operations include takeoffs and landings of air carriers, air taxis, general aviation and itinerant military aircraft.
Spirit Airlines began service between Hollywood Burbank and McCarran International Airport in Las Vegas in June. For the year, the airline served 73,090 passengers from the Valley.