Delano Village in Van Nuys Sells for $5.1 Million
Thursday, August 27, 2020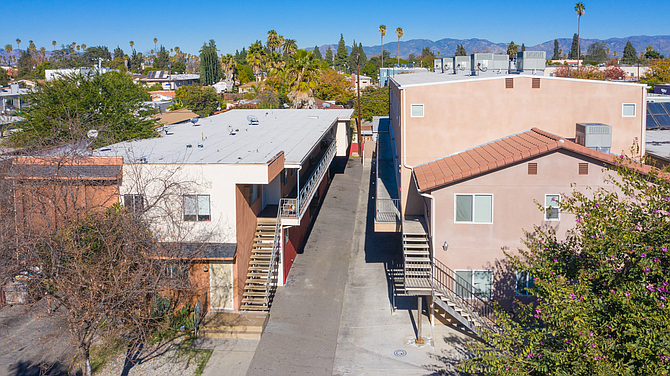 Delano Village, an 18-unit apartment property at 14161-14163 Delano St., has sold for $5.1 million.
The two-building property includes 17 two-bedroom units plus a single one-bedroom unit with a total of 15,352 square feet.
One of the buildings was built in 2014 and features 10 townhouse-style floorplans. The second building, completed in 1963, has seen seven of its eight units recently renovated.
Delano Village sold for a per-unit price of roughly $283,000. Senior Vice President Mark Ventre and Executive Vice President Darin Beebower of Stepp Commercial represented the seller, a developer, as well as the buyer, a private investor.
According to Stepp Commercial data, the residential vacancy rate in the Van Nuys submarket is approximately 3.1 percent, which is one of the lowest in the greater Los Angeles region. Van Nuys has seen a 25 percent jump in rents since 2014 and a roughly 4 percent year-over-year increase from 2018 to 2019. This increase was largely due to a spillover affect given its proximity to pricier submarkets.
Recent comparable deals in the area include 15200 Sherman Way, 10 units in Van Nuys, which sold in July for $3.2 million; 14701 Dickens St., eight units in Sherman Oaks, which sold for $2.8 million earlier this month; and the 20-unit 13205 Barbara Ann St. in North Hollywood, which brought in $4.35 million earlier this month.