Van Nuys Apartments Sell for $2 Million
Thursday, April 30, 2020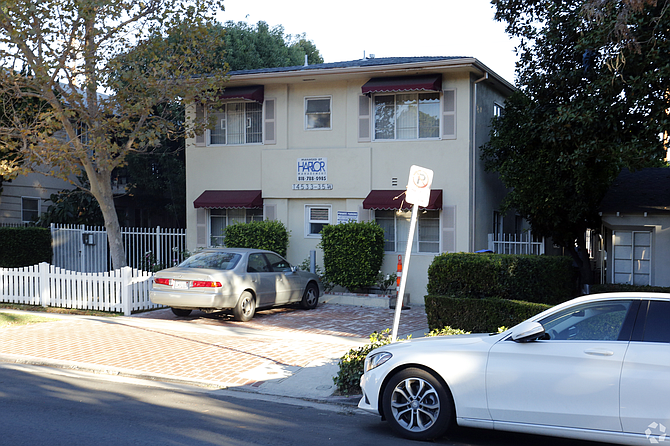 An eight-unit multifamily property at 14533 Dickens St. in Van Nuys has sold for $1.95 million, or $243,750 per unit, according to Calabasas-based brokerage Marcus & Millichap Inc.
Built in 1952, the property features one-bedroom/one-bath-apartments on 6,970 square feet of land with 5,180 square feet of rentable area.
An undisclosed local investor paid the seller cash. The entire deal unfolded within April amid the backdrop of the coronavirus stay-at-home orders.
Marcus & Millichap agents Glen Scher and Filipe Niculete transacted the deal.
"The escrow went as smooth as possible even during these challenging times to get deals done," said Scher in a statement.
Nearby comparable sales include the six-unit 5325 Whitsett Ave. in Valley Village, which closed for $1.6 million ($271,666 per unit) on April 3; the 10-unit 4484 Murietta Ave. in Sherman Oaks, which sold for $3 million ($300,000 per unit) on April 8; and the nine-unit 5804 Woodman Ave. complex in Valley Glen, which traded hands for $1.5 million ($169,444 per unit) on April 17.