Forever 21 Files for Chapter 11 Protection
Monday, September 30, 2019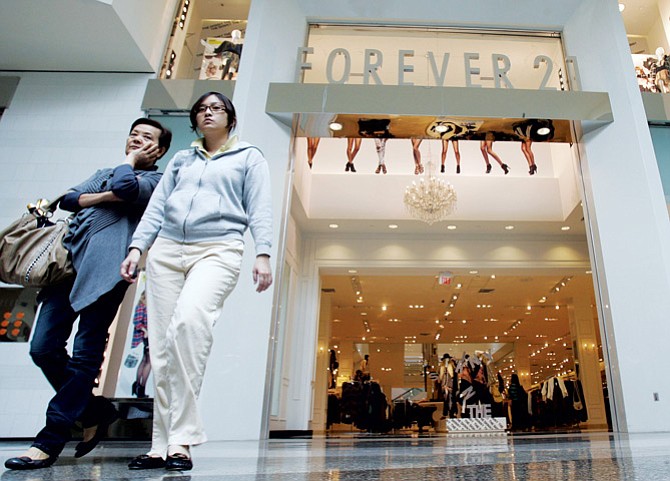 The fast-fashion empire of Forever 21 Inc. has become the latest in a string of mall retailers to fall as e-commerce overtakes traditional brick-and-mortar retailers.
Los Angeles-based Forever 21, which filed for Chapter 11 bankruptcy protection Sept. 29, became a shopping mall staple with its cheap, trendy fashions but struggled to attract foot traffic in recent years.
The move had been anticipated for several weeks. The company seeks to close up to 178 of its 549 U.S. stores. Valley-region locations include Glendale, Burbank, Sherman Oaks, Northridge, Canoga Park, Valencia, Newbury Park and Camarillo.
Started as a single store in Highland Park in 1984 by a Korean immigrant couple, Forever 21 employed 43,000 and had $4.1 billion in annual sales at its peak. The rags-to-riches story of Founders Do Won and Jin Sook Chang embodied the possibility of American entrepreneurship.
But Forever 21 could not escape the fate of other high-profile brick-and-mortar chains. Traditional retailers reported 7,000 store closings in the first half of this year, more than all of last year, according to a report from consulting firm BDO.
Family-run Forever 21 said it will not exit major U.S. markets but will shut down in Asia and Europe. The company's storefronts in Canada, Europe and Asia averaged losses of roughly $10 million per month over the past year. Meanwhile, it will continue operations in Latin America and Mexico. In all, Forever 21 has about 800 stores around the globe and expects to shutter up to 350.
"This was an important and necessary step to secure the future of our company, which will enable us to reorganize our business and reposition Forever 21," Executive Vice President Linda Chang, the owners' daughter, said in a statement.
Declining mall traffic and waning interest in fast fashion presented a challenge for the company. Brands like ecommerce retailer Fashion Nova and Revolve Group Inc. have cut into Forever 21's customer base while interest among Generation Z and millennials in secondhand and vintage clothing have made fast fashion less appealing.