Skin-care Firm Inks Big Lease in Chatsworth
Thursday, September 19, 2019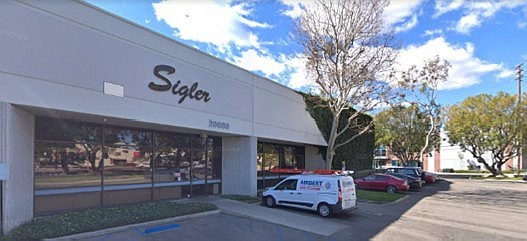 Neutraderm Inc., a leading manufacturer of medical-grade skin care products, has signed on for 60,043 square feet at 20680 Nordhoff St. in Chatsworth, according to an announcement by Lee & Associates-LA North/Ventura, the brokerage that transacted the deal.
Managing Director Scott Caswell and Associate Erica Balin represented Neutraderm in the transaction. CBRE Executive Vice President Bennett Robinson represented the landlord, Nordhoff XC. A dollar figure on the transaction has not been disclosed.
"This was a challenging search due to tight market conditions with very little availability and the specialized needs of our client including high clearance warehouse space, power requirements and space for labs and a showroom," Caswell said in a statement.
Neutraderm manufactures a range of therapeutic products to treat conditions such as aging skin, acne, psoriasis and hyperpigmentation for medical practitioners under its own and private label brands.
The single-story warehouse sits on a 2.7-acre lot.
Neutraderm, a privately held company, has owned a neighboring building since 2008, and the new lease signifies an expansion for the company, which over the years took on two Chatsworth locations. Neutraderm will be consolidating one of those two locations, a 17,500-square-foot space, into the new facility.
"Neutraderm is growing rapidly," Balin said in a statement, "and when this building, located directly next door to their 20660 Nordhoff facility, became available, the company jumped at the opportunity to keep its operation so close together."
The landlord will make tenant improvements to meet Neutraderm's requirements.
"Due to the amount of deferred maintenance, our negotiations were necessarily focused on ensuring that the lessor would deliver the upgrades needed," Caswell said. "We are pleased that we were able to deliver a total package that will allow Neutraderm to transition into the new facility successfully."