Residential Building in Reseda Sells for $5.3 Million
Thursday, September 12, 2019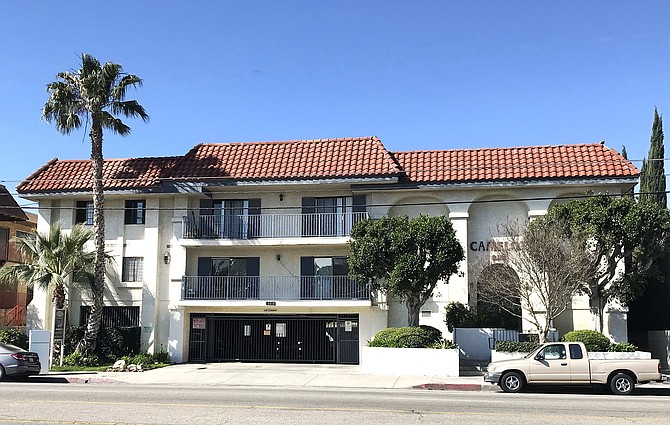 Camelot Apartments, a 20-unit multifamily community in Reseda, has sold for $5.3 million, or $265,000 per unit.
Laurie Lustig-Bower and Kadie Presley Wilson of CBRE represented the seller, a private investor. The CBRE team also negotiated on behalf of buyer LCL Capital Investments LLC in the transaction.
Located at 8151 Reseda Blvd., the 19,098 square-foot Camelot Apartments consists of 18 two-bedroom units and two one-bedroom units with an average size of approximately 900 square feet. Built in 1987, the residential complex features gated garage parking and central heat and air conditioning.
The property, which generated more than 15 offers according to a CBRE announcement, has a desirable proximity to tenant pools. Camelot is one block from Dignity Health Center, a medical group with more than 1,600 employees. The building is also a five-minute drive to California State University - Northridge, which has approximately 38,000 students and a staff of about 4,000.

"The fact that the property was not rent controlled and had a lot of upside was very attractive to buyers," Lustig-Bower said in a statement.