Crude Action Figures Get Retail Launch
Wednesday, October 23, 2019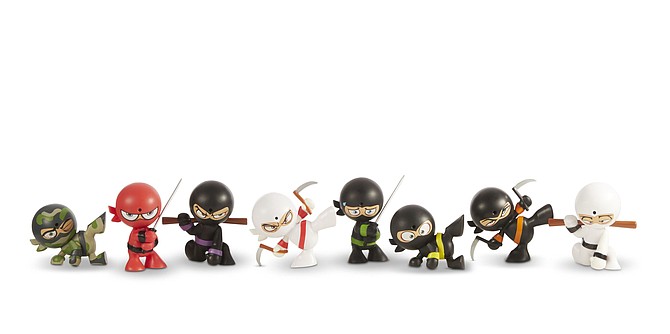 Van Nuys toy manufacturer Funrise Inc. has launched a line of crude action figures in retail stores.
Fart Ninjas, a line of eight motion-activated electronic action figures, are now on shelves at Target, Amazon and other major retailers.
Funrise is billing the figures as prank toys — they make flatulent noises when activated by a motion sensor or a remote control.
"Despite the many high-priced and high-tech toys in the toy aisles this holiday season, kids will always love evergreen gross-out toys, especially anything to do with fart sounds," said Stephanie Simpson Bughi, vice president of global brand marketing, in a statement.

She added the company is marketing the toys for the holiday shopping season.
"Fart Ninjas will make great stocking stuffers and holiday gifts under the tree."
The line comes in basic and XL sizes that retail for $5.99 and $14.99, respectively.
In addition, Funrise holds the license for Caterpillar Inc.'s construction vehicle toys.