New Princess Ship to Sail from L.A.
Wednesday, October 9, 2019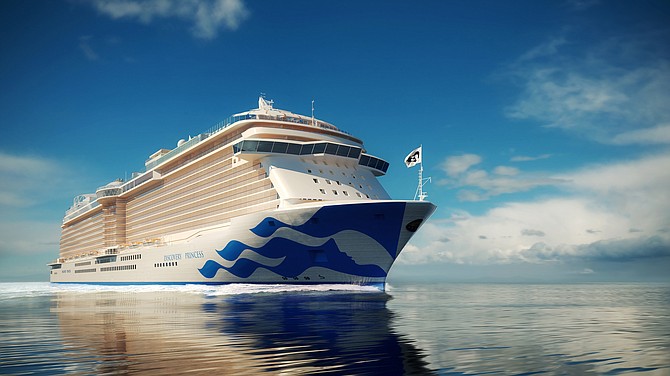 Princess Cruises has revealed the sixth and final ship in its royal-class fleet will be named Discovery Princess. It will sail out of the Port of Los Angeles beginning in November 2021.
The Santa Clarita company last week said Discovery Princess, a 143,700-ton vessel, will carry up to 3,660 passengers on cruises to the Mediterranean, Caribbean, South America, Mexico and the California Coast. It is scheduled for 30 cruises to 23 countries in its debut season.
Princess is touting the ship's planned inaugural launch as the company's largest ever. On Nov. 3, 2021, Discovery Princess will depart on its maiden voyage from Rome's Civitavecchia port on a seven-day cruise through the Mediterranean and Aegean seas, ending in Athens, Greece.
Discovery Princess is currently under construction at the Fincantieri Shipyard in Monfalcone, Italy. It will feature similar design and amenities to those offered on the cruise line's other royal-class ships, including the Royal Princess, Regal Princess and Sky Princess.
"Discovery is both an expression of our brand as well as an important aspect of our guest experience," said Princess Cruises President Jan Swartz in a statement.