Northridge Hospital Appoints Chief Nurse Executive
Monday, May 20, 2019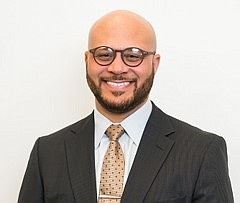 Northridge Hospital Medical Center has appointed Reshea Holman as chief nurse executive officer.
Holman, who is currently serving as the hospital's interim chief nurse executive officer, will assume the position permanently on June 9.
In this role, Holman will oversee strategy and budgeting for the hospital's nursing and clinical operations and will focus on improving quality of care and patient safety and strengthening relationships between nurses and physicians.
"Reshea's experience, leadership and passion for delivering safe, high-quality health care made him the right person to lead our nursing staff," said Northridge Hospital President Paul Watkins in a statement. "His proven ability to work collaboratively and drive clinical excellence will help ensure a strong future for our hospital."
Holman previously served as vice president of patient care services for Alameda Health System's Highland Hospital in Oakland.