Business Coalition Rallies to Amend Dynamex
Wednesday, May 15, 2019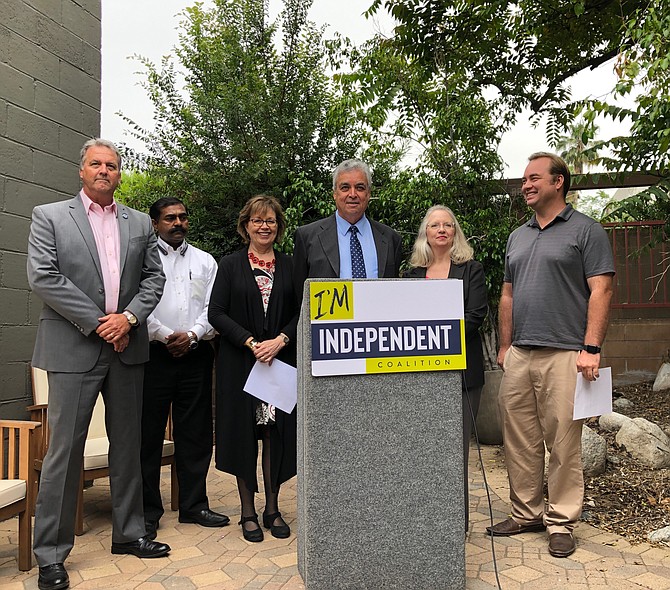 A coalition of business owners and independent contractors in the Valley area, Pasadena and Burbank held a press conference this morning urging legislators to amend the Dynamex court decision.
Dynamex was a landmark California Supreme Court ruling last year that made it far more difficult to legally hire freelancers and independent contractors. The effect is that many such workers must instead be classified as employees, making businesses responsible for paying employment taxes and scheduling shifts for them.
The Dynamex decision is widely seen by business interests and many freelancers as a major blow to the state's gig economy and jeopardizes work opportunities for the nearly 2 million Californians who may want to maintain their independent contractor classification due to the flexible scheduling or additional income it provides.
Wednesday's press conference brought together rideshare drivers, freelancers, small business owners, and chambers of commerce to urge legislators to support additional changes to Lorena Gonzalez's Assembly Bill 5, which will codify the controversial Dynamex decision.
The bill has already been amended to exempt licensed workers in select industries from the decision – among them are some insurance and medical professionals and direct sellers like Amway. But entities who held the press conference are pushing for more holistic amendments that would allow workers in any industry who want to remain independent to do so with fair protections.
"We all have different jobs and experiences in the L.A. area, but we are all concerned that Dynamex will take away our flexibility and livelihoods," said Mukesh Kashyap, a taxi driver with Yellow Cab Co, in a statement. "Even though lawmakers have recognized some industries, others are still at risk. Many like me need to be independent contractors in order to be there for our families."
The Assembly Appropriations Committee will vote on AB-5 by the end of this week, after which the bill will move on to the assembly floor.