Six-Story Aloft Hotel Under Construction in Glendale
Monday, May 6, 2019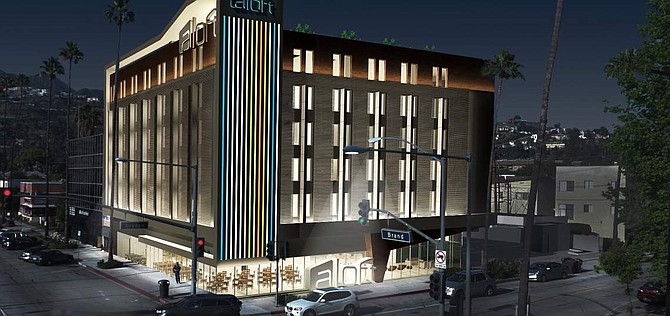 Construction of Aloft Hotel is underway north of downtown Glendale, according to Urbanize.LA.
Rising on the northeast corner of Brand Boulevard and Dryden Avenue, the six-story, 85-key structure at 1100 N. Brand Blvd. is due for completion later this year. It will have ground-floor restaurant space and 85 parking spaces across two basement levels. Amenities to include a gym, conference rooms and rooftop terrace.
Investor Michael Tchakmakjian, who received $17.6 million in construction financing in February 2018, is developing the project. Alajajian Marcoosi Architects, the downtown Glendale firm behind the upcoming Armenian American Museum, designed the edifice — a stylish and contemporary structure of aluminum, metal mesh screen and stucco.