NoHo Development With 27 Homes Breaks Ground
Tuesday, March 26, 2019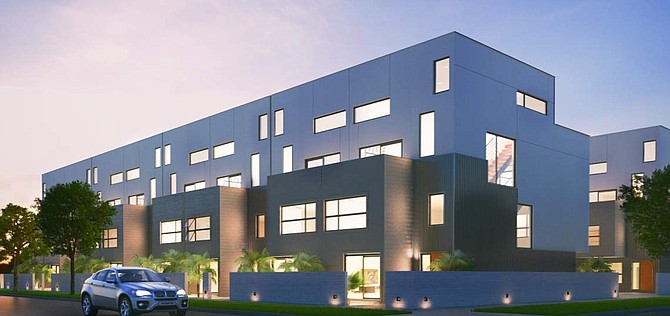 Los Angeles real estate developer Verono Homes has begun building its first project in North Hollywood, called Outline at NoHo.
The project, at 11312-11326 Victory Blvd., will feature rows of three-story buildings with a shared driveway. Each three-bedroom house, priced in the $600,000 range and higher, will span between 1,624 and 1,846 square feet and will include rooftop decks and two-car garages.
According to a Verono statement, the development, which celebrated its groundbreaking on Monday, will deliver 27 three-bedroom homes to the market.
Local artist Lilo is transforming the 200-foot wall on Victory Boulevard with a depiction of families and neighborhood denizens as part of the development.