Facebook Hosts Business-Building Forum in San Fernando
Monday, March 25, 2019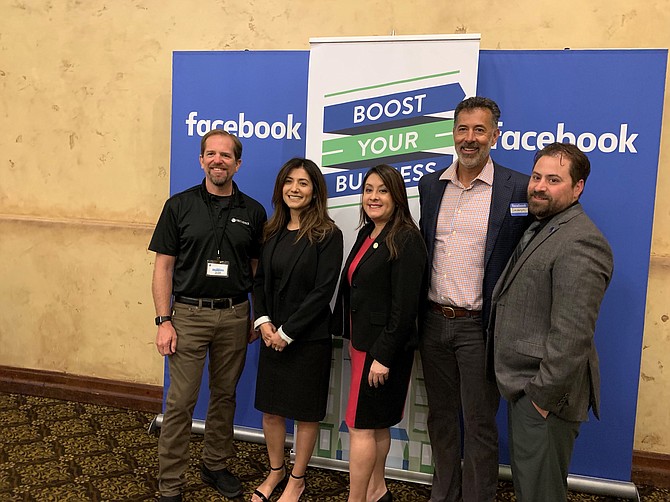 Facebook Inc. hosted a forum called "Boost Your Business" in conjunction with the San Fernando Chamber of Commerce, in the city of San Fernando Monday morning.
The talk featured a presentation by the social media giant and remarks by Assembly Member Luz Rivas (D-Arleta).
"The free event catered to the small- to medium-sized businesses that are critical to health of the local economy and make up the vast majority of businesses in the City of San Fernando," City Manager Nick Kimball told the Business Journal. "I am encouraged that Facebook recognized the marketing potential of businesses in San Fernando."
Held at Casa Torres Banquets at 455 San Fernando Mission Blvd., the forum attracted more than 200 people.
"The Casa Torres meeting room was packed with local business owners demonstrating their eagerness to use targeted social media to expand their customer base and increase their sales, which is a testament to the entrepreneurial spirit in the City of San Fernando," Kimball said. "I am excited that Facebook partnered with the San Fernando Chamber of Commerce to provide attendees with targeted social media marketing tools."
Facebook has a physical presence in the Valley. As previously reported in the Business Journal, the Menlo Park-based social network occupies 70,000 square feet at the Mix @ Harman Campus, a 330,000-square-foot of creative office and retail redevelopment at 8500 Balboa Blvd. in Northridge.