Reseda Ambulance Center Site Sells for $2.2 Million
Tuesday, March 5, 2019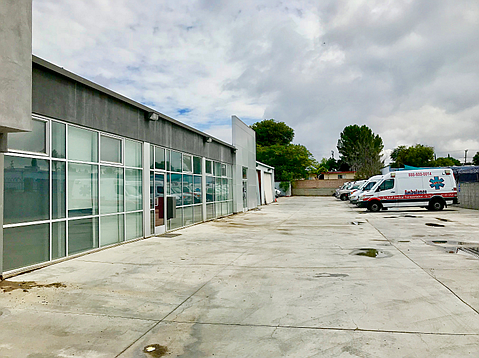 A Reseda site used as an ambulance dispatch center has been sold for $2.2 million, or $362 per square foot.

Located at 7046 Darby Ave., the two-story warehouse lies within a federal Opportunity Zone, which provides tax breaks for property owners. According to the 2017 Tax Cuts and Jobs Act, investments made by individuals through special funds can defer or eliminate federal taxes on capital gains.
NAI Capital's Senior Vice President Matt Ehrlich in the brokerage's Encino office negotiated the sale of the 6,085-square-foot industrial building on behalf of the seller, Zes LLC. CoStar Group identified the buyer, a private individual, as Zina Kagan.
Built in 1960 on a 0.42 acre lot, the structure features a modern conference room, skylights and updated reception area and kitchen. Other amenities include a gated concrete yard, full HVAC, 1,200 amps of power, upstairs living quarters and 35-car parking lot.
At sale time, Adult Medical Transportation operated its ambulance transportation service from this facility.
NAI's Ehrlich noted that the tax incentives offered by Opportunity Zones make such properties even more attractive to the buyer.