Tejon Ranch Rings Bell at NYSE
Wednesday, July 31, 2019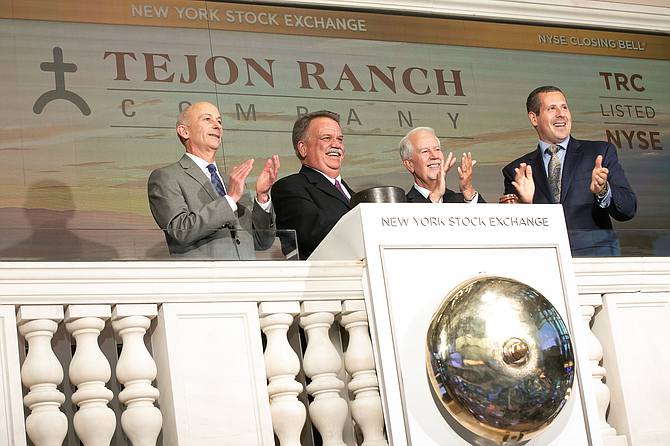 Representatives of Tejon Ranch Co. rang the closing bell at the New York Stock Exchange on Tuesday.
The company was marking its 20th anniversary as a member of the exchange.
Chief Executive Gregory S. Bielli rang the bell marking the close of the trading day on the dais along with the Allen Lyda, chief operating officer, and Barry Zoeller, senior vice president of corporate communications and investor relations.
The company, based near Lebec, owns the 270,000-acre Tejon Ranch, the largest contiguous piece of private property in California. The ranch straddles the Los Angeles and Kern county lines and is home to Tejon Ranch Commerce Center and Outlets at Tejon. There are plans for residential development on the property.
Shares in Tejon Ranch (TRC) closed Wednesday up 38 cents, or just more than 2 percent, to $18.53 on the New York Stock Exchange.