Canoga Park Senior Facility Cuts Ribbon
Friday, July 12, 2019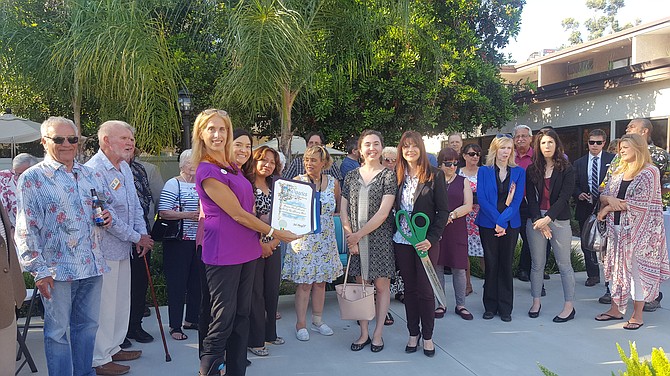 Canyon Trails Senior Living and Memory Care hosted a ribbon-cutting ceremony Thursday to celebrate its recent membership with the West Valley-Warner Center Chamber of Commerce and the completion of a major renovation.
Lori Rolat, senior director for sales and marketing at Canyon Trails, led guests on a tour of the facility during the event. The facility is located at 7945 Topanga Canyon Blvd. in Canoga Park.
"Canyon Trails has been here for many, many years, and a little over two years ago, they had new ownership, and Integral Senior Living took over in a management capacity," said Rolat.
The new ownership invested $4 million to remodel both the interior and exterior, Rolat said.
"We're a social model," she added. "All of the activities run morning, noon and night to keep our seniors engaged. For our memory care, we specialize in dementia and Alzheimer's. Residents are at all different stages of the disease."
Members of the chamber attended the event, as well as representatives of various government officials, including Los Angeles Councilmember Bob Blumenfield, California Assemblyman Jesse Gabriel and Congressman Brad Sherman.