Moorpark Names New Community Development Director
Tuesday, February 19, 2019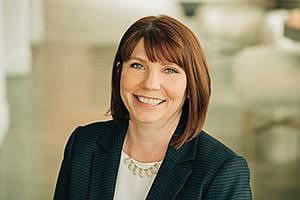 Moorpark has named Karen Vaughn as the city's new community development director, effective Feb. 25.
Vaughn brings more than 25 years of experience in the field of urban planning and land development, with a career that spans public and private sectors and includes stints in city planning, land development, construction and historic preservation.
"Ms. Vaughn possesses all the skills required of a community development director, and brings a positive, approachable management style that will be a tremendous value-add for Moorpark," Moorpark City Manager Troy Brown said in a statement.
Vaughn served in various city planning and land development roles in California, Florida and Louisiana, including planning and preservation manager in Lake Worth, Fla., helping to overhaul of the city's land development regulations and build its complete geographic information system.

Vaughn comes to Moorpark from Northern California, where she has served as Redwood City's principal planner for six years. While in Redwood City, she oversaw development projects ranging from single-family homes to large-scale mixed-use developments and downtown employment and commercial centers. She also spearheaded the successful revitalization of Redwood City's historic downtown through the implementation of the city's Downtown Precise Plan.

Vaughn succeeds David Bobardt, who retired in December after a 16-year career with Moorpark.