Nearly 150 Apartments to Rise Across From CSUN
Monday, February 18, 2019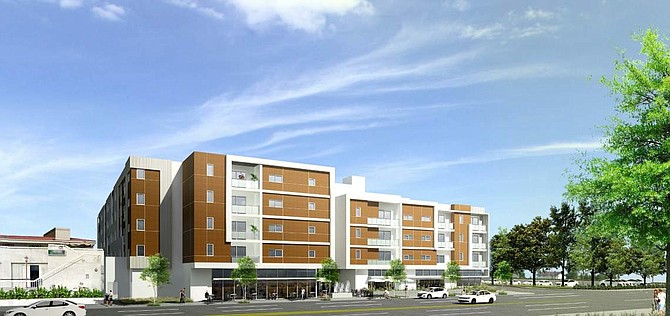 A multifamily mixed-use project featuring 146 apartment units and 2,000 square feet of ground-floor retail space is set to go up across the street from California State University – Northridge.
According Urbanize.LA, the project at the northwest corner of Nordhoff Street and Darby Avenue, will scale five stories high. Amenities will include a fitness center, courtyard gardens, swimming pool and rooftop terrace.
Nordhoff Darby LLC is developing the structure, which is designed by Santa Monica's DE Architects. It will be managed by Sherman Oaks-headquartered LBPM.
Michael Koshet at Los Angeles Commercial Agency in Encino brokered the sale of two land parcels to Nordhoff Darby for the development.
The apartment complex seems poised to take advantage of its ideal location across from the university, a block east of Reseda Boulevard, and on the route of a proposed east-west Valley bus rapid transit line.
About 15 percent of the building's residential units will be devoted to very low-income affordable housing. The development has a mid-2020 completion date.