Virgin Galactic Donates Rocket Engine to Smithsonian
Monday, February 11, 2019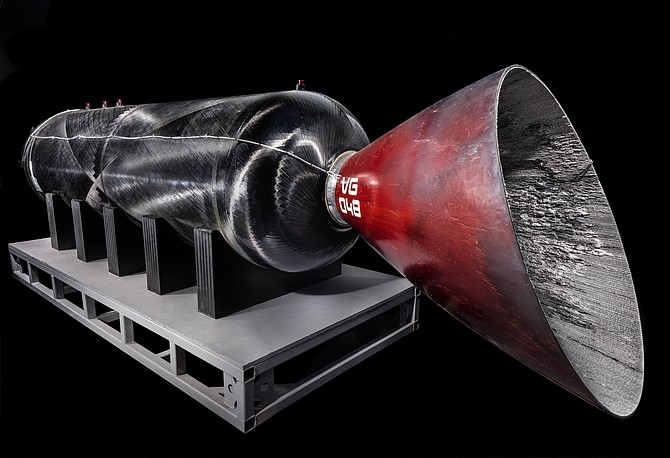 Virgin Galactic and The Spaceship Co. have donated a hybrid rocket motor to the Smithsonian's National Air and Space Museum in Washington, D.C.
The motor, built and tested in Mojave in the Antelope Valley, will be exhibited in the museum's new commercial space flight gallery, "Future of Spaceflight."
The motor was used on VSS Unity to power that craft into space in December. It has been confirmed by Guinness World Records as the most powerful hybrid rocket used in a manned flight.
"To see this rocket go from concept, to production, through ground test, and finally into space, and then be accepted to the world's most respected aerospace museum is a well-deserved recognition for the spaceship propulsion team," said George Whitesides, chief executive of Spaceship Co. and Virgin Galactic, in a statement.
Virgin Galactic is developing its space vehicle to take passengers to sub-orbital altitudes to experience weightlessness and then return to Earth. Those flights will originate from a spaceport in New Mexico. The Spaceship Co. is designing and building the space vehicles and supplying the rocket motors.
"The desire to explore space has been an inspiration since time began and, in recent decades, an incredible catalyst for innovation," said Virgin Group founder Sir Richard Branson, in a statement. "I hope our donation will also play a small part in inspiring the thousands of visitors as they pass through the new gallery in years to come."