Wescom Credit Union to Debut Rose Parade Float
Friday, December 27, 2019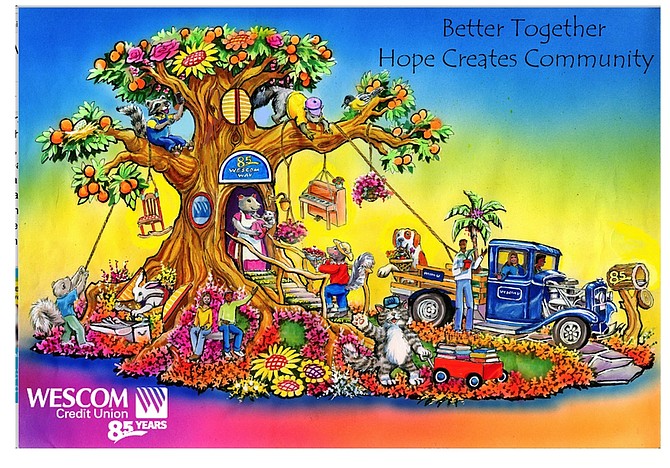 Wescom Credit Union announced it will debut a float in next week's Rose Parade.
The parade on New Years Day along Colorado Boulevard caps off a year-long celebration of the company's 85th year in business.
The float depicts a group of people and animals helping a family fix up and move into a treehouse — a visual representation of the float theme of "Better Together: Hope Creates Community." Wescom said it will donate $1 to Children's Hospital Los Angeles for each message it receives on Twitter on parade day.
The float also features Wescom's original 1934 truck, as well as an orange tree, palm tree and strawberry pie — a recognition of Southern California's agricultural heritage.
Wescom has 24 branches in Southern California, including in the Valley markets of Sherman Oaks, Simi Valley, Thousand Oaks, Oxnard and Palmdale. The credit union is headquartered in Pasadena.
"Our float honors and celebrates those who bring hope to others by creating and fostering community. This is one of the principles under which Wescom was founded," said Vice President of Marketing and Communications Tamar Atamian in a statement.
Riding the float will be Wescom Chief Executive Darren Williams, Chairman Noel Ross and several employees from Wescom's Thousand Oaks branch.