SAG-AFTRA Reelects Carteris as President
Thursday, August 29, 2019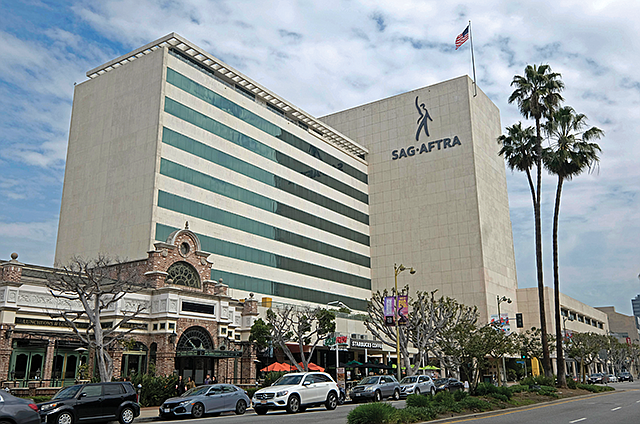 Members of the Screen Actors Guild-American Federation of Television and Radio Artists voted Aug. 28 to give Gabrielle Carteris another two-year term as president. The election came as the union is broadening its negotiating strategy in a changing landscape for the entertainment business.
SAG-AFTRA said Carteris received 44% of the 31,000 votes, defeating Matthew Modine, who garnered 37% of the tally.
Camryn Manheim, Carteris' choice for secretary-treasurer, also won. She defeated Jodi Long, Modine's selection for the post.
About 21% of the union's 145,700 eligible voters cast a ballot.
Carteris was first appointed union president in 2016 and is best known for her role on the 1990s television drama "Beverly Hills 90210."
She ran under the union's so-called "Unite for Strength" slate, which has controlled SAG-AFTRA since 2009.
Modine, whose roles have ranged from the 1980s Vietnam War movie "Full Metal Jacket" to the present day Netflix Inc. drama "Stranger Things," ran under a platform dubbed "Membership First."
The slates differ in that Membership First often advocates for SAG-AFTRA to take a more confrontational approach in negotiations with studios, networks, radio stations and streaming services.
The biennial election occurred at a time of change for SAG-AFTRA. Most notably, the union finalized its first stand-alone collective bargaining agreement with Netflix in July.
That deal expanded the number of actors covered under the existing blanket contract SAG-AFTRA has with traditional movie studios, adding performers whose images are used in computer-generated performance capture technology.
Netflix also agreed to include as employees under the contract voice actors who dub movies and shows into other languages.
During her campaign, Carteris repeatedly invoked the Netflix deal, saying it would be a template to renegotiate SAG-AFTRA's studios contract, which expires July 1, 2020.
Modine's campaign had come under scrutiny for using ads financed by the New York Film Academy, which has received donations from the actor. Federal labor law prohibits union candidates from receiving in-kind contributions in exchange for donations.
Ultimately, the Membership First slate was more successful in Los Angeles' local elections. Former "Home Improvement" star Patricia Richardson, who ran on the Membership First platform, was voted president of the union's Los Angeles chapter.
Media and entertainment reporter Matthew Blake can be reached at (323) 556-8332 or mblake@labusinessjournal.com. Follow him at @mattpennyblake.