AeroVironment Wins $45 Million Army Contract for Unmanned Systems
Monday, August 19, 2019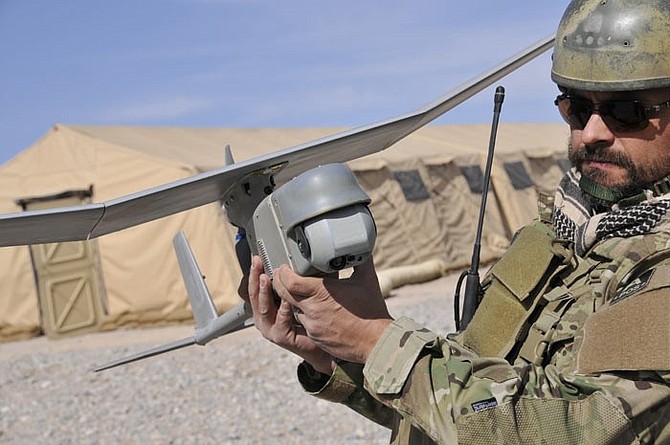 AeroVironment has received a $45 million contract from the Army to produce RQ-11B Raven small unmanned aircraft systems for its security force assistance brigades.
Produced in Simi Valley, the Raven is an unmanned aircraft system that captures color and infrared video and still imagery in real time for land-based surveillance and reconnaissance missions. Weighing just four pounds and with a wingspan of 4.5 feet, it is more agile and less detectable than other unmanned aircraft. It was adopted by the Army in 2005 and is now used by dozens of countries.
"Raven is the most widely deployed small unmanned aircraft system in the United States Department of Defense's fleet," said AeroVironment Vice President of Sales and Business Development Rick Pedigo in a statement. "Every day, AeroVironment small UAS (unmanned aircraft system) provide the actionable intelligence our customers need to proceed with certainty."
AeroVironment will deliver the aircraft systems and initial spares packages by January.