Dole Headquarters Sold to Hilton Foundation for $50 Million
Thursday, September 13, 2018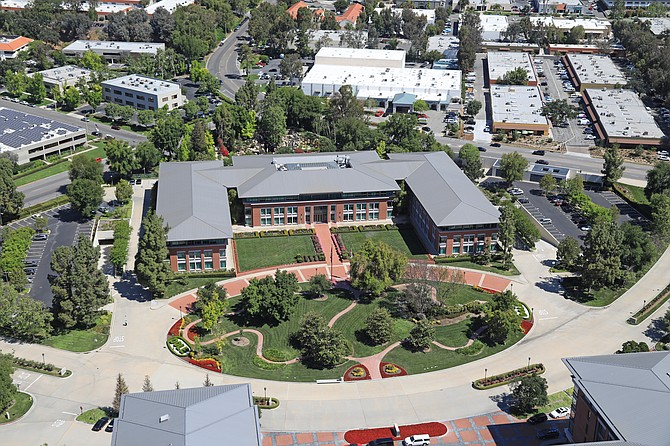 The headquarters of Dole Food Co. in Westlake Village has sold to the Conrad N. Hilton Foundation for $50 million, according to brokerage CBRE Group Inc.
The 168,000-square-foot corporate campus is located at One Dole Drive and occupies more than 10 acres.
Dole will lease back a portion of the building. The Hilton Foundation was a tenant at the property prior to the sale, and will now designate it as its headquarters. The foundation is currently headquartered in Agoura Hills.
Last year Dole considered trading its headquarters in a 1031 exchange for Dole Plantation in Hawaii. The income-generating plantation is a tourist attraction owned by Castle & Cook, a company controlled by David Murdock, who at the time was the largest shareholder in Dole.
Earlier this year, Murdock sold a 45 percent stake in Dole to Total Produce plc in Ireland for $300 million.
CBRE's Todd Tydlaska, Sean Sullivan, Mike Longo, Tom Dwyer and Michael Slater represented Dole in the headquarters sale.
"One Dole Drive is a truly unique property," Longo said in a statement. "There is nothing like it in the entire market. … It's exciting to see that this property will be handed off to such a distinguished family with an exceptional philanthropic mission."