Largest U.S. Ram Dealership Opens in Lancaster
Tuesday, September 11, 2018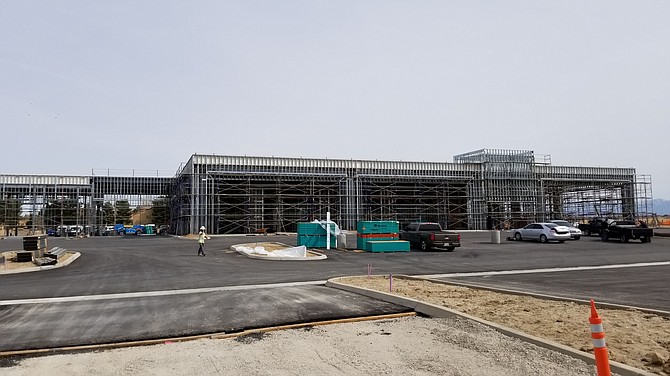 HW Hunter Ram of the West Truck Center has opened its 40,000-square-foot facility in Lancaster, making it the largest Ram stand-alone dealership in the country by size.
The facility sits on 7 acres and cost more than $10 million to build. It was designed by HW Hunter co-owners Tim and Tom Fuller.
"Our customers deserve the finest sales and service experience possible and with this new expansion we can address all of their needs, whether it is buying a new truck or just getting the oil changed," Tom Fuller said in a statement.
The center is part of a strategy by FCA US LLC, the manufacturer of Ram trucks, to open more stand-alone dealerships in select markets. The Ram brand had its highest August sales ever last month with more than 54,800 vehicles sold, according to the company.
The Ram center in Lancaster employs 70 people.