Ghadban Leaving Simi Valley Chamber for Hollywood Chamber
Monday, October 1, 2018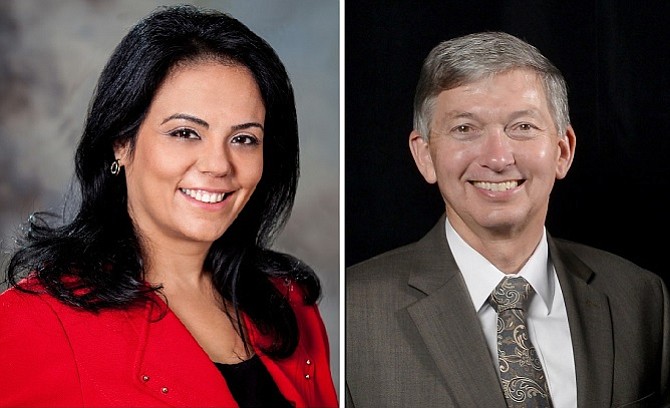 Rana Ghadban, president and chief executive of the Simi Valley Chamber of Commerce, will step down Nov. 28 to lead the Hollywood Chamber of Commerce.
Ghadban, 38, joined the Simi Valley Chamber in 2016. During her tenure, she strengthened the organization's financial position, membership and various programs, according to the chamber.
Prior to joining the Simi Valley Chamber, she was briefly chief executive of the Calabasas Chamber of Commerce and before that, served eight years as chief executive of the Chatsworth/Porter Ranch Chamber of Commerce.
"Rana's many positive contributions have made the Simi Valley Chamber of Commerce a stronger voice in the community," the chamber said in statement. "We will all genuinely miss Rana and wish her well in her new opportunity and in all of her future endeavors."
Ghadban will replace longtime President and Chief Executive of the Hollywood Chamber Leron Gubler, who announced his retirement in January. Gubler has moderated events in the Valley area; this Thursday, he will be the emcee of the Greater San Fernando Valley Chamber's annual State of the Valley luncheon at the Hilton Los Angeles Universal City hotel.
Several area chamber executives including Nancy Hoffman Vanyek, chief of the Greater San Fernando Valley Chamber, nominated Gubler for the Western Association of Chamber Executive's annual award called the Russell E. Pettit Memorial Excellence in Leadership Award. He won that honor in 2008.
"I am pleased to see someone with Rana's experience selected to lead the Chamber," Gubler said in a statement. "I believe she will take the Hollywood Chamber to the next level of effectiveness and success."
The Simi Valley Chamber's board will now begin the search for Ghadban's replacement.