Armenian Nonprofit to Rehab Defunct Fire Station
Friday, May 18, 2018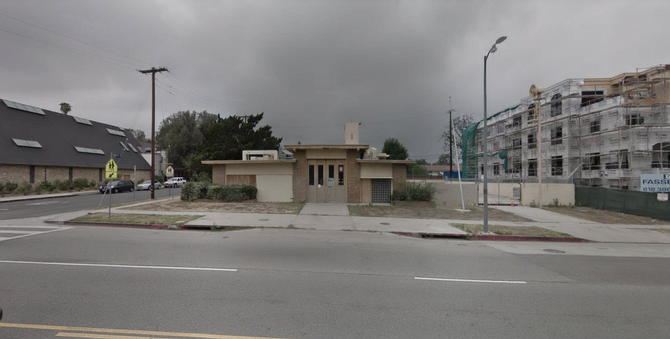 Glendale-based Armenian Cultural Foundation plans to convert a defunct, single-story Encino fire station into a cultural center.
The nonprofit officially filed for a change of use and a general plan amendment and zone change from a public facility with the Los Angeles Department of City Planning last month, according to Urbanize.LA.
The 5,211-square-foot Fire Station No. 83, located at 5001 N. Balboa Blvd., has stood vacant since 2006, when the Los Angeles Fire Department relocated across the boulevard to a new facility.
In August 2014, Los Angeles Daily News reported that Los Angeles City Council, in a 12-0 vote, had approved the local nonprofit to lease the unused fire station for $1 a year for 30 years. A city report pegged the firehouse's rental value at $5.3 million to $6.6 million over the 30-year term. The terms of the 2014 agreement included an obligation for the Armenian Cultural Foundation to cover all maintenance and tenant improvements.