Conejo Chamber CEO Jill Lederer Named Woman of the Year
Tuesday, March 13, 2018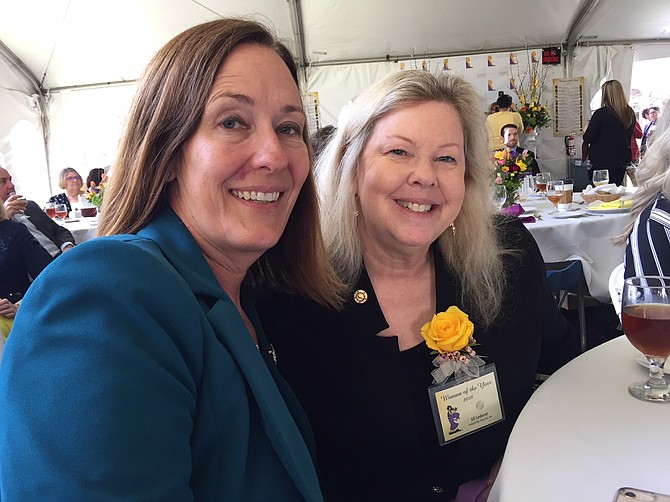 California Assemblywoman Jacqui Irwin has named Greater Conejo Valley Chamber of Commerce Chief Executive Jill Lederer the 2018 Assembly District 44 Woman of the Year.
"I was so surprised when I got the call," Lederer told the Business Journal. "Coming from Jacqui, whom I've known and respected for many years, this honor meant so much to me."
On March 12, Lederer accepted the state honor in Sacramento from Irwin, the former mayor of Thousand Oaks.
"The day in the Capitol was so special," Lederer said, "and the best part was seeing how respected Jacqui is on both sides of the aisle, just as she is here in the Conejo."
On March 15, a small private celebration for Lederer will take place at Irwin's Camarillo office.
In the meantime, Lederer feels proud to honor her family with this recognition.
"I'm grateful I could honor the upbringing I had and think often about my grandmother, Eva Harkavy Raff, and my mother, Enid Lederer, with love and gratitude," Lederer said. "I couldn't have asked for better role models."
Lederer has served as chief executive of Conejo's chamber for nine years. The chamber currently has about 1,000 members.