Burbank Speed Shop to Display 'Black Panther' Lexus at Car Show
Friday, March 9, 2018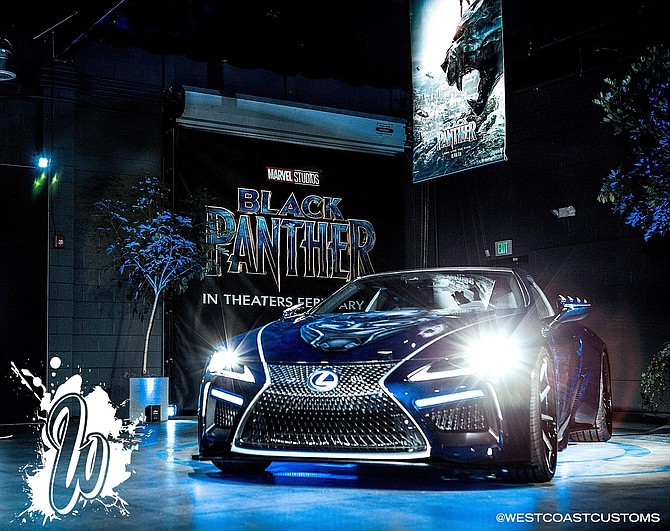 West Coast Customs will feature the customized Lexus from the movie "Black Panther" at the DUB Custom Car Show in Los Angeles this weekend.
The Burbank shop, founded in 1993 by Chief Executive Ryan Friedlinghaus and a main location for the MTV show "Pimp My Ride," plans to introduce a new line of polishes, cleaners, waxes and tire dressing products at the show. The products are sold exclusively through Wal-Mart Inc. stores nationwide.
The DUB Custom Car Show takes place March 11 from noon to 6 p.m. at the Los Angeles Convention Center in downtown L.A.
"Timing happened to work out so that we could bring the Lexus LC 500 widebody we did for the 'Black Panther' movie for fans to see up close," Friedlinghaus said in a statement. "It's always great to be part of the DUB show, and it makes sense for us to be here this year with the exclusive launch of our West Coast Customs Car Care line."
"Black Panther" was produced by Marvel Studios, a unit of Walt Disney Co. in Burbank.