Natren Opens Expanded Manufacturing Plant
Thursday, June 21, 2018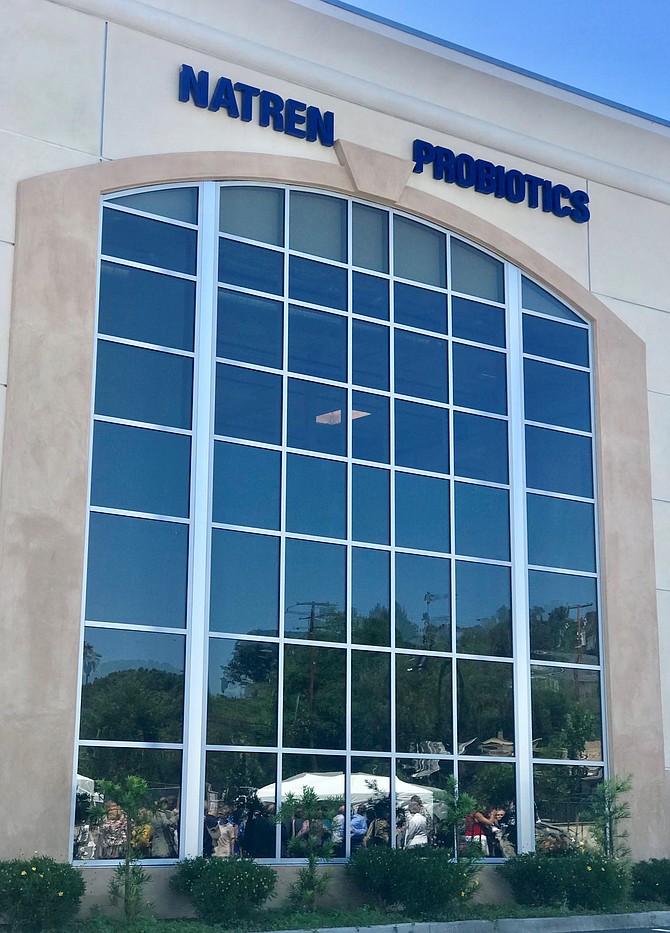 One year after breaking ground on a 7,000-square-foot addition to its Westlake Village manufacturing plant, probiotic supplement maker Natren Inc. has opened the new facility.
"Our new plant takes Natren to the next level in service and capability," Natren founder Natasha Trenev said in a statement. She and her husband Yorden were joined on Thursday by members of the Thousand Oaks City Council for a ribbon-cutting ceremony at the manufacturing facility, which is located across the street from Natren's corporate offices at 3105 Willow Lane.
The addition brings the company's manufacturing plant to 36,000 square feet, and increases production capacities by 5,000 percent, according to Natren. The facility will be used to manufacture the microorganisms that are the base of the company's probiotics, which are "good" bacteria that are believed to aid in digestive health.
Trenev herself developed the products for Natren, which she founded in 1982 alongside her husband. She grew up working in her family's yogurt business, which introduced the product to health food stores in the 1960s.