Soon-Shiong Takes Ownership of L.A. Times
Tuesday, June 19, 2018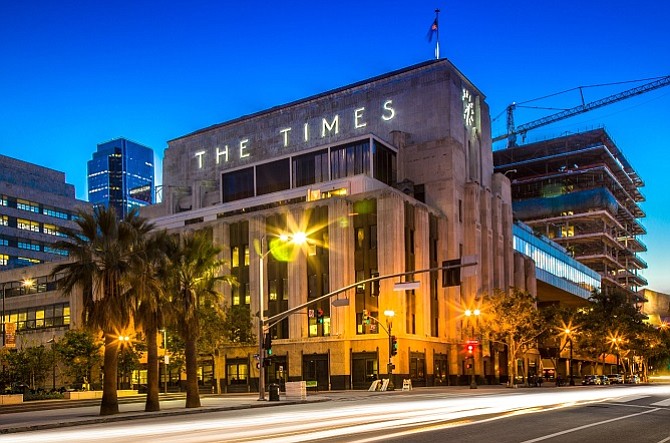 Billionaire Patrick Soon-Shiong said that he will seek a seat on the Tribune Co. board now that his $500 million purchase of the Los Angeles Times and other California News Group holdings was finalized on Monday.
Soon-Shiong said in an interview with the Business Journal that he will keep his 24 percent stake in the Chicago-based Tribune Co., and hopes to return to a seat on its board. Formerly known as Tronc, the Chicago company reportedly changed its name back to the Tribune Co. after the purchase was completed.
The biotech billionaire was removed from the board after he clashed with Michael Ferro, former board chairman of Tronc.
Soon-Shiong also revealed a few initial plans for his stewardship of the Times.
He will rename the California News Group, which includes the San Diego Union-Tribune and an array of Los Angeles and San Diego community newspapers, as the California Times group, and seek audio and video partnerships with other media companies.
Soon-Shiong said he does not have any plans to sell off any news group properties or lay off any employees.
The Times' plans will unfold at its new El Segundo headquarters, where newspaper employees are tentatively slated to move in the third week in July.
The entrepreneur left open for now the day-to-day business operations of the Los Angeles Times, stating that he has no immediate plans to hire a publisher.