Blue Microphones Acquired for $117 Million
Tuesday, July 31, 2018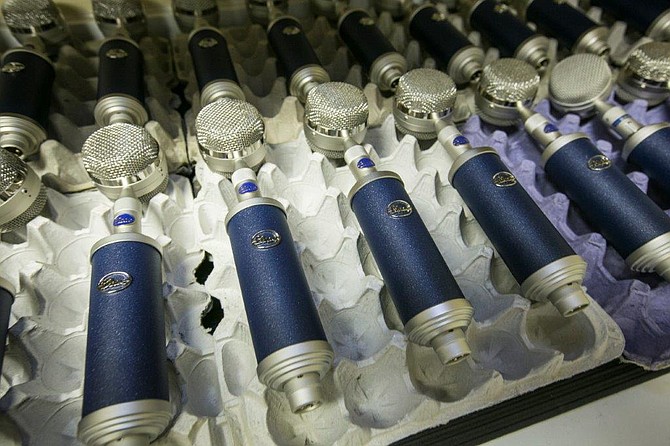 Computer accessory company Logitech Inc. has purchased Westlake Village microphone manufacturer Blue Microphones Holdings Corp. for $117 million in a cash deal finalized on Tuesday.
The transaction will ensure that Blue Microphones studio microphones and sound engineering tools will be added to Logitech's portfolio. Currently the portfolio includes audio tech manufacturers such as Ultimate Ears, Logitech G and JayBird, along with video game hardware manufacturer Astro Gaming Inc.
Logitech Chief Executive Bracken Darrell said in a press release that "Logitech's acquisition of Blue Microphones will accelerate our entry into a growing market, and offers another way for us to help bring people's passions (from music to blogging) to life."
The acquisition marks another step in Logitech's quest to conquer the gaming sphere – as well as video calling for the home and office. "We're an established leader in the broadcasting space with a strong product portfolio," Blue Microphones Chief Executive John Maier said, adding that "Logitech has design at its heart, tech know-how and global reach, and together we can do amazing things."
Logitech's $117 million acquisition of Blue Microphones is one of its highest valued to date, second to its purchase of video conferencing software firm Lifesize Communications Inc. for $405 million in 2009.