Dole Float Wins Grand Marshal Award at Rose Parade
Tuesday, January 2, 2018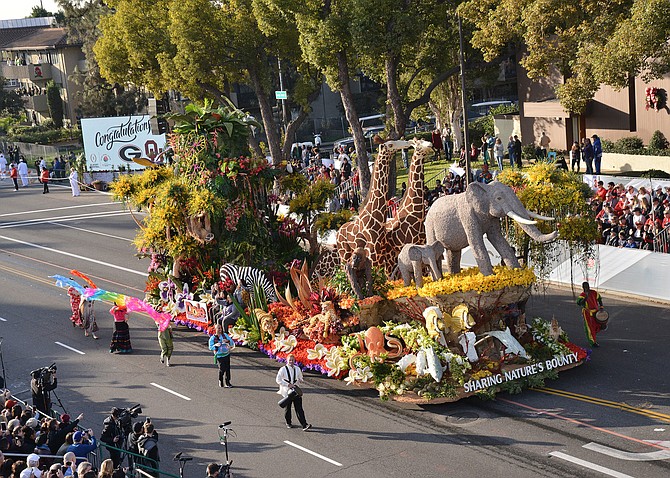 Dole Packaged Foods took home the Grand Marshal award at the Tournament of Roses Parade on New Years Day for its "Sharing Nature's Bounty" float.
The Westlake Village fresh fruit, and vegetables company's float was inspired by the "circle of life," featuring large animals, flower details made with over 60,000 individual flowers, and a 16-foot tall waterfall that used over 2,000 gallons of recycled water. It won in the Outstanding Creative Concept and Design category.

The float was created by Fiesta Parade. Dole has won eight float awards since 2011, and holds the record for the most Sweepstakes Trophy wins.
Supporting the 2018 Rose Parade theme "Making a Difference," Dole's float celebrates the passion of giving back to the community in its partnership with Food Share in Ventura County.
"We are extremely thrilled and honored to receive the Grand Marshal award," David Spare, vice president of marketing for Dole, said in a statement. "The parade theme gave us the privilege to emphasize the importance of giving back, to enrich people's lives and be a source of hope and inspiration for all communities."