Chatsworth Industrial Property Sells for $6.6 Million
Wednesday, February 21, 2018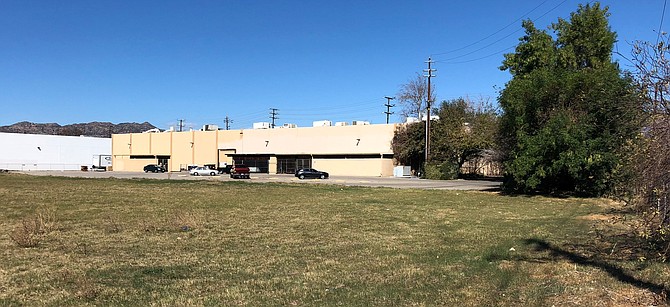 After outgrowing its Sun Valley facility, Stratton and Sons has acquired a Chatsworth industrial property with room to grow for a price of $6.6 million.
The moving and storage company intends to create a new 47,000-square-foot facility with 32-foot clear ceilings on the parcel at 20500 Prairie St. The seller, aerospace manufacturer Tavco, Inc., will lease back an existing 30,000-square-foot facility on the site while Stratton builds and occupies all 77,000 square feet of the new building.
Founded in 1973, Stratton and Sons has grown beyond the limitations of its current site at 11907 Wicks St. in Sun Valley.
"Stratton and Sons had a unique requirement, and needed a facility with enough clear height to stack its storage containers a minimum of three high," Hunter Warner, a principal of Lee & Associates-LA North/Ventura, which represented the seller, said in a statement. "These types of facilities are rare in the San Fernando Valley, so we shifted our search from existing buildings to developable land."
"Ultimately," added Lee Principal Brett Warner, who also worked on the transaction, "we were able to find an ideal solution because the broker who represented the buyer for the Wicks facility, George Stavaris at Trinity Partners, brought us the Prairie site."