Chinese Investment Firm Pays Nearly $46 Million for Valencia Apartments
Friday, February 2, 2018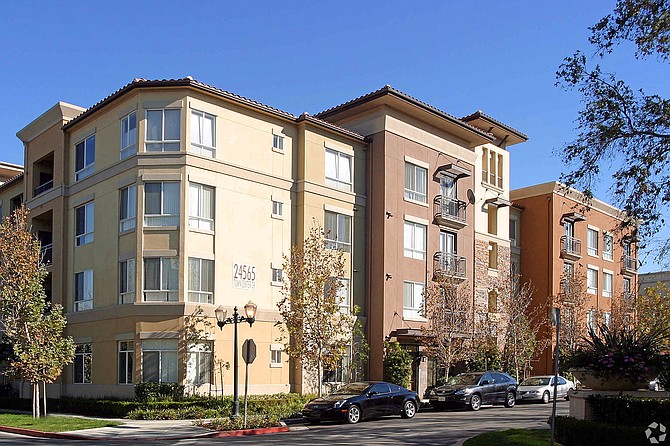 Gemdale USA has closed a deal in Santa Clarita Valley to buy The Madison apartments at Westfield Valencia Town Center for $45.9 million, or more than $353,000 per unit, according to Costar Group.
The subsidiary of China's Gemdale Corp. bought the 15-year-old Valencia property from NF Capital Finance Southwest LP, an affiliate of Los Angeles-based Decron Properties. The purchase consists of three Westfield Valencia Town Center-adjacent mid-rise buildings at 24555 Town Center Drive.
Calabasas brokerage Marcus & Millichap handled the deal.
"The community benefits from excellent submarket fundamentals, including a 54.9 percent increase in population growth over the last 16 years, a vacancy rate of 1.7 percent in 2016, and median household income that is projected to increase by 13 percent to $106,321 by 2021," Joseph Grabiec, senior managing director at Institutional Property Advisors, a division of Marcus & Millichap, said in a statement.
"We executed our business plan of converting a broken condo project back into a conventional apartment building," added Decron Properties Chief Financial Officer Daniel Nagel in a statement. "We created a lot of value by doing so."
Per Gemdale's website, the Chinese company is also developing two other Greater Los Angeles projects in a joint venture with L.A.'s LaTerra Development. Recently, Gemdale USA has been on a tear purchasing properties in offbeat markets. In 2016, Gemdale USA spent $26.3 million to acquire South Hills, a refurbished 85-unit West Covina complex originally built in 1966.