Nine-Home Development Proposed in Lake Balboa
Monday, December 10, 2018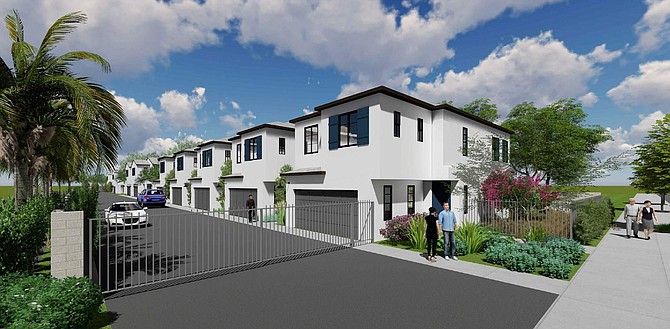 The South Valley Area Planning Commission is considering a proposal to construct a small lot of houses in Lake Balboa, located roughly halfway between Louise and Amestoy avenues.
According to Urbanize.LA, the proposed project from developer Preface Group LLC, designed by Summa Architecture, will be established on a 1-acre plot at 17210 W. Roscoe Blvd.
The development would replace an existing house with nine single-family homes, plus landscaped space. Each of the nine dwellings will stand two stories tall with four bedrooms and a two-car garage.
The Area Planning Commission is expected to sign off on the proposed development at its meeting next week.