Northridge Promenade Sells for $16 Million in Online Auction
Friday, August 31, 2018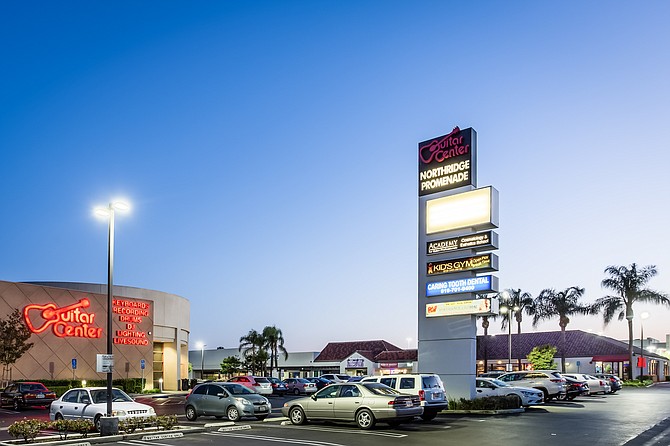 Northridge Promenade, an 89,473-square-foot shopping center in Northridge, has sold for more than $16 million, according to a real estate firm Cushman & Wakefield.
PacWest Management acquired the asset through the Ten-X online auction platform for $16.3 million, or $182 per square foot. Cushman & Wakefield retail investment specialists Dixie Walker and Charley Simpson, at the brokerage's Irvine office, represented seller LNR Partners LLC, a commercial mortgage company. The buyer was represented in-house.
Located at 19510-19530 Nordhoff St., Northridge Promenade occupies 4.89 acres and was 82 percent leased by 25 tenants at the time of the sale. It is anchored by a Guitar Center store.
The center sold as a "covered land play," which provides the opportunity for potential future residential and/or mixed-use development while receiving a definable income stream in the interim.
"Northridge Promenade offered an investment opportunity with tremendous value-add potential," Walker said in a statement. "In addition to the immediate upside in leasing the vacant units totaling 16,052 square feet, the asset stands to benefit greatly from the resurgence of residential development in the immediate area."
Simpson added: "With an exceedingly low retail vacancy rate of 4.2 percent for the trade area and a very healthy average retail asking rate of $35.82 per square foot per year, the property offers flexible space options and an economical alternative for non-traditional retail tenants."