City, State Lawsuit Keeps Van Nuys Apartments Affordable
Monday, August 27, 2018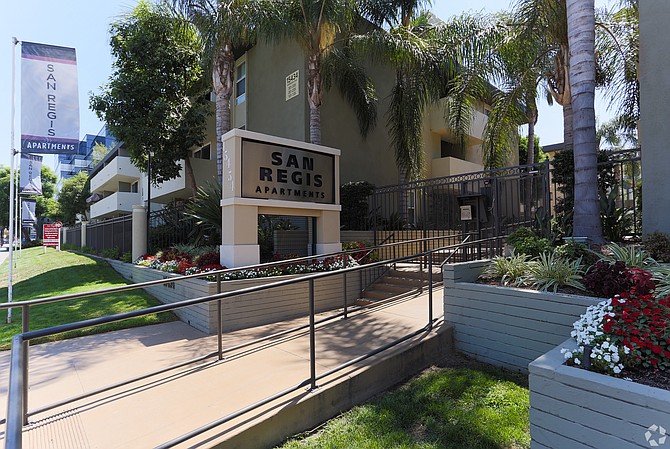 Following a year-long legal battle and a Los Angeles City Council-approved settlement last week, the owner of San Regis Apartments at 15454 Sherman Way in Van Nuys has agreed to charge affordable rates to low-income tenants in 78 of the building's 390 units for the next 55 years, according to a Los Angeles Daily News report.
The apartment's previous owner had agreed to include the affordable units as a condition for a $23.6 million tax-exempt bond issued by the city of Los Angeles in 2001 to refurbish the multifamily property. However, current owner San Regis LLC, which had purchased the three-story building in 2005, sued in 2016 to shed itself of the affordable housing agreement. San Regis LLC claimed that the agreement allowed them to remove the affordable housing component and raise rents to market value since they had paid off the bond early. The offices of State Treasurer John Chiang and Los Angeles City Attorney Mike Feuer counter-sued.
Feuer said the settlement, which arrived without any further cost to taxpayers, will preserve the Valley units for many decades longer than originally intended. Chiang said they had "fought for a year and a half and remained steadfast to keep these 78 homes affordable because we're in the grip of a housing crisis and every affordable home counts. We can't afford to lose one, let alone 78 units. Keeping these apartments affordable represents a victory for the elderly, veterans, the disabled and the working poor."
San Regis LLC's investors include public pension funds in Colorado and Utah.
The court decision comes as California, with a 3.4 million-unit shortfall, accounts for more than half of the nation's 7.3-million-unit affordable housing shortage, according to a study conducted by Portland, Ore.-based consulting firm ECONorthwest.