Developer to Inaugurate New Park in Sylmar
Friday, August 24, 2018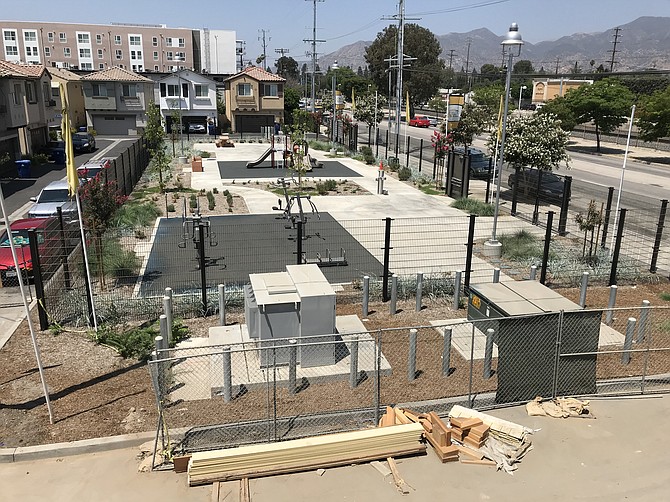 A new park will be inaugurated in Sylmar on Monday.
San Fernando Park is located at the entrance to the Cabrillo Collection, a community of 84 single-family homes developed by California Home Builders.
"The park is part of the development and is being completed as we complete the project soon," California Home Builders Chief Executive Shawn Evenhaim told the Business Journal.
The Canoga Park-based developer will celebrate the grand opening of San Fernando Park with a ribbon-cutting ceremony Monday at 10:30 a.m. Evenhaim, along with representatives of the City of Los Angeles Department of Recreation and Parks and Seventh District City Councilmember Monica Rodriguez are scheduled to attend.
"We are proud to continue to build and improve communities across the city by providing unique and quality homes at affordable prices," Evenhaim said. "This new park will not only make a difference in the lives of our new homebuyers, but it will make a difference in the lives of many in this community."
Built in partnership between the company and the City of Los Angeles Department of Recreation and Parks on lots donated by Evenhaim's company, the 10,500-square-foot park includes a play area, picnic benches, fitness station and drought-tolerant landscaping. It is located at 12395 W. Aragon Way.

In Woodland Hills, CHB is currently developing five Warner Center residential towers totaling about 1,400 residential units under its "Q" brand, due online by 2020.