MGA Wins $1.2 Million Judgment Against Counterfeiters
Monday, April 30, 2018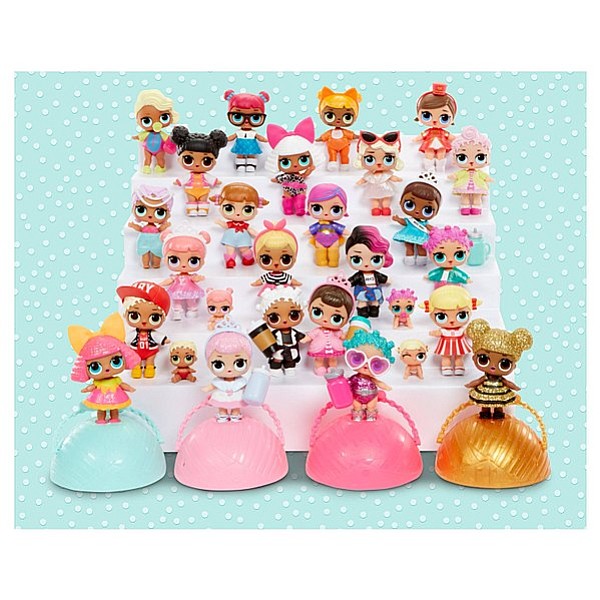 MGA Entertainment has won a $1.2 million judgment and a permanent injunction against 81 toy manufacturers found to have sold counterfeit versions of the Van Nuys company's popular L.O.L. Surprise! Dolls online.

The ruling follows a preliminary judgment granted in December and a temporary restraining order in February that prohibited the manufacturers from selling the bogus toys on Chinese e-commerce sites including Alibaba.com, Aliexpress.com and DHGate.com. The rulings also froze the companies' bank accounts and assets.
Digital payment systems that facilitated the counterfeit sales, including Paypal.com and Aliplay.com, have been ordered to turn over any funds frozen by the initial ruling, according to an announcement by MGA on Wednesday.
"With this ruling, we have successfully protected our brand and intellectual property from counterfeiters looking to defraud consumers," said Chief Executive Isaac Larian in statement. "This judgment is significant, declaring loudly that we will stop at nothing to prosecute any and all counterfeiters to the fullest extent of the law. Criminal activity of this nature has no place in the toy industry, and I'm very pleased with the court's decision."
On Thursday, MGA filed another suit against online marketplace TomTop.com for selling counterfeit toys on its websites.
"It is our duty to protect consumers from these dangerous knockoffs attempting to capitalize off of the phenomenal success of L.O.L. Surprise!," Larian said. "I will continue to prosecute any and all counterfeiters to the fullest extent of the law."