Successful Test Flight for Virgin Galactic
Friday, April 6, 2018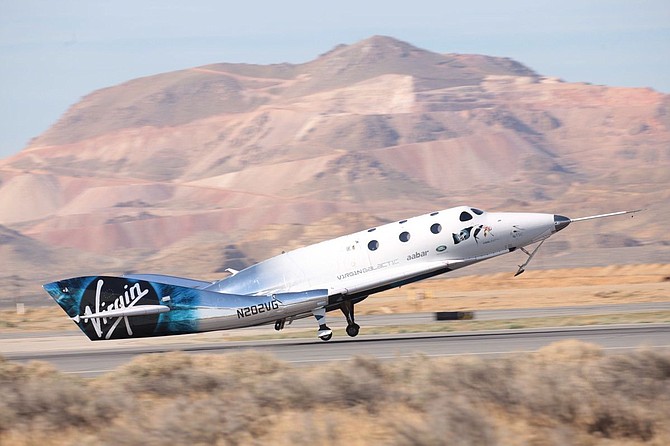 Virgin Galactic successfully completed on Thursday a rocket-powered flight of its SpaceShipTwo space vehicle, VSS Unity.
This was the first powered flight for the Mojave space company since a crash in October 2014 killed a co-pilot and injured the pilot of the first SpaceShipTwo craft, VSS Enterprise.
Unity was taken up by a carrier aircraft to an altitude of 46,500 feet and released. The pilots then engaged the rocket engine and took the space vehicle to an altitude of 84,271 before descending and eventually landing at the Mojave Air & Space Port.
"The flight has generated valuable data on flight, motor and vehicle performance which our engineers will be reviewing," Virgin Galactic wrote at its website. "It also marks a key moment for the test flight program, entering now the exciting phase of powered flight and the expansion to full duration rocket burns."
Virgin Galactic is developing its space vehicle to take passengers to sub-orbital altitudes to experience weightlessness and then return to Earth. Those flights will originate from a spaceport in New Mexico.