Valley Economic Alliance Installs New Chairman, Directors
Wednesday, September 6, 2017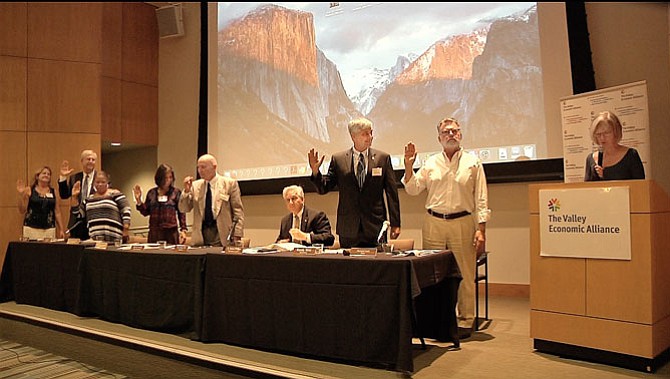 The Valley Economic Alliance, an economic development nonprofit based in Sherman Oaks, has appointed longtime member Randy Witt as chairman. Witt succeeds Richard Katz, who has held the post since 2015.
"I've been involved with (the alliance) since its inception, and I've seen the difference that it's made in the San Fernando Valley over the last 20-plus years," said Witt, who previously served as vice-chairman and secretary of the organization.
The alliance advocated strongly for the passage of Measure M, a 2016 ballot initiative to implement a sales tax in L.A. County to fund transit solutions, and has supported California State University – Northridge's efforts to improve transportation in the Valley, he added.
Witt's first priority as chairman will be to "listen," he said. The alliance acts as an umbrella organization that facilitates communication between heads of business advocacy organizations, company executives and local public officials to solve problems in the region.
"I plan on listening to areas they want to improve ... to make the San Fernando Valley a better place to live, play, work and learn," Witt said. "Although I'm chairman, it really is a leadership organization."
During an installation ceremony on Aug. 31, the alliance also named its new boards of governors and directors. Emily Gabel-Luddy, vice mayor of the city of Burbank, officiated the program.