MGA's L.O.L. Dolls Become Year's Bestselling Toy
Friday, December 15, 2017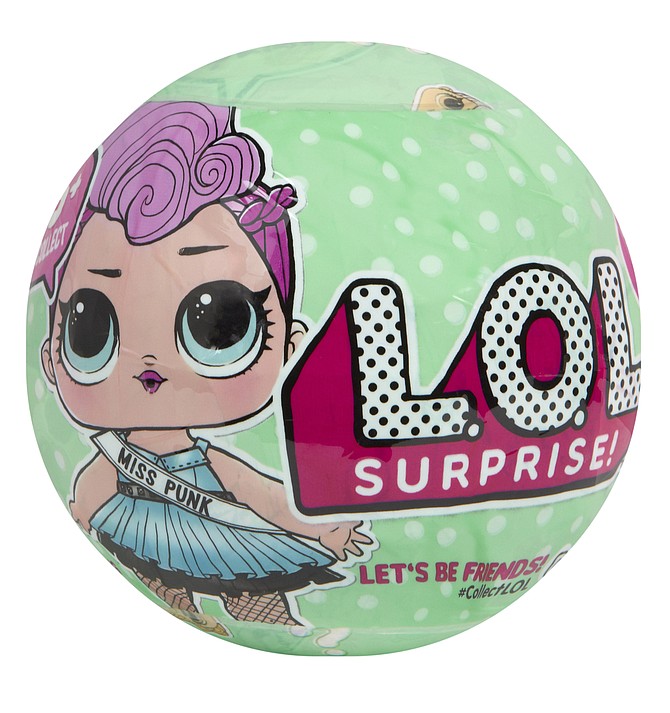 More than a decade after its pouty-lipped Bratz dolls were dubbed the world's most popular doll, Van Nuys toy maker MGA Entertainment Inc. has scored another chart-topper with its L.O.L. Surprise Tots. The collectible playthings were the No. 1 best-selling toy year-to-date as of November, according to NPD Group Inc., a Port Washington, N.Y.-based retail market research firm.
"This is the first time since 2004 when Bratz dolls became the No. 1 toy and No. 1 doll worldwide that we are experiencing this level of success," Isaac Larian, chief executive of MGA, said in a statement.
L.O.L. Surprise Tots are small plastic dolls that come packaged in opaque plastic balls, which open in layers to reveal accessories that hint at which figure in the collection is in the center. The process makes perfect YouTube material; some videos of kids "unboxing" Surprise Tots have amassed 11 million views.
L.O.L. Surprise Tots are part of MGA's larger L.O.L. Surprise franchise. Other items include L.O.L. Surprise Pets, L.O.L. Surprise Lil Sisters – younger versions of the Tots – and a "fizz factory" for making effervescent bath toys. A single Surprise Tot package retails for $9.99.