SEX ALLEGATIONS PROMPT COMPANIES TO RE-EXAMINE WORKPLACE CULTURE
Execs Vexed By Harassment
Monday, December 11, 2017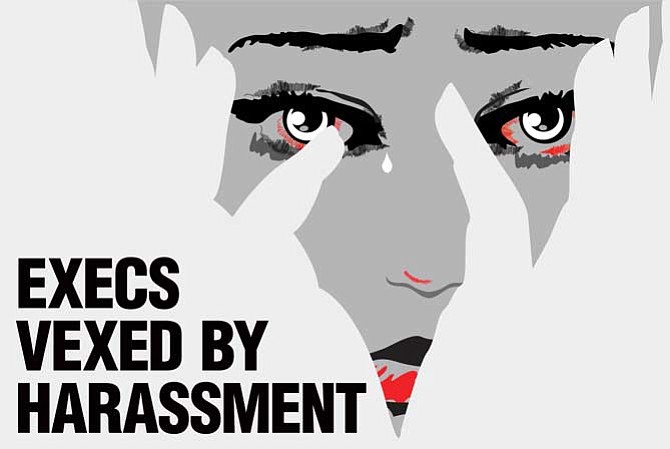 A little more than two months ago, a New York Times report on Weinstein Co. founder Harvey Weinstein revealed that the entertainment mogul had, for three decades, paid off women who had accused him of sexual misconduct. In the time since, one woman after another has come forward to share her experience of sexual abuse by an employer, toppling the careers of men in Hollywood and other industries.
No powerhouse is immune to the trend – even Burbank-based Walt Disney Co. came under scrutiny in mid-November following allegations that Pixar Chief Creative Officer John Lasseter had a reputation within the firm for hugging, kissing and inappropriately touching employees. Just before entertainment news outlet Hollywood Reporter published an article detailing the claims, Lasseter announced in a memo to Pixar staff that he would take a six-month leave of absence.
"I can't remember anything so pervasive, to be honest," Nancy Saperstone, senior business partner at human resources consultancy Insight Performance in Boston, told the Business Journal. "Usually when there's a large settlement, it's a one and done."
Not this time. As the roster of major companies with sexual harassment claims against star executives – not to mention local politicians, such as Woodland Hills state Assemblyman Matt Dababneh – continues to climb, some leaders worry that past transgressions, however benign they once seemed, could come back to haunt them.
"Everybody's paranoid right now," said Joe Molina, founder of JMPR Public Relations in Woodland Hills. "The thing that's scaring a lot of people now are the allegations that are going back decades. No one said anything back then – but now it's an issue."
Also disconcerting is the prospect of a former or current disgruntled employee attempting to exploit the energy of the upheaval by falsely accusing a former boss or co-worker of sexual assault. While such cases are rare, noted labor attorney Jon Light of LightGabler in Camarillo, the current climate of "guilty until proven innocent" could make it difficult to combat such a claim.
"It's very difficult to defend or protect against someone who's making something up," Light said.
A different time
While the alleged perpetrators who abused their power to the detriment of their employees are no doubt deserving of their public punishment, Molina said, some business leaders worked their way up the career later at a time when the expectations surrounding workplace gender dynamics were very different than they are today. Behaviors that were taken for granted back then would now result in a disciplinary hearing, at best – or, at worst, a subpoena from a lawyer.
Prev Next