One Tough Crowd to Please
Monday, February 4, 2013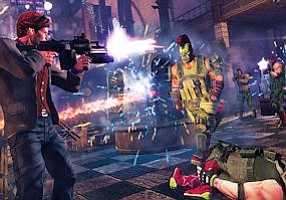 It's time once again to mourn the passing of another once great L.A. public company. I'm talking about video game maker THQ Inc. of Agoura Hills, which this month sold off most of its assets for $72 million in a bankruptcy auction. (See article page 5).
But this one I could have done a told-you-so on, and it's not because I'm any kind of video-game expert. In fact, I'm literally all thumbs when it comes to handling an Xbox 360 controller. No matter how hard I try, I can't even make the soldiers of "Call of Duty" walk straight, much less shoot straight.
But I do have one insight: teenagers can be capricious and cruel. And I'm not just talking how they talk back to their parents, a topic for another day. I'm referring to their preferences in video games. I've seen my own 13-year-old son play "Call of Duty: Black Ops II" – that's a game made by Activision Blizzard Inc. of Santa Monica – fanatically for days, weeks, months on end. Only to coldly put it down and pick up another game, and play it similarly.
However, what I have never seen him do is pick up a game made by THQ. And they've made some popular ones for the Xbox platform, especially an action-adventure series called "Saints Row."
But more recent attempts by the company to capture the teenager shoot-'em-up market have fallen flat. A critically well-received game called "Darksiders II" – think playing one of the Four Horsemen of the Apocalypse – had sales that topped 1 million units but was considered disappointing nonetheless.
Founded in 1989, THQ was first a toy company before finding success as a maker of licensed kids' games for video consoles, including ones based on Pixar Animation movies and Nickelodeon television shows. Among other hits were WWE wrestling titles.
But that market shriveled up as technology evolved and parents bought cheaper games for less expensive platforms for their younger children. THQ has been criticized for not moving quickly enough into casual gaming on mobile platforms. That's where a cheap app like "Angry Birds" that can cost as little as 99 cents to download has made millions for once obscure Finnish computer game developer Rovio Entertainment.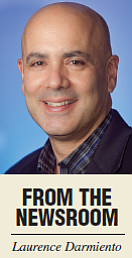 There also was the well-documented millions wasted on the U-Draw tablet that was supposed to entrance kids by giving them the ability to draw creations on large screens. Instead, the $49.99 tablets were a huge flop during the 2011 holiday shopping season, costing the company tens of millions of dollars.
Many say it was this debacle that sealed the company's fate, but the fact remains had the company come up with a few more hit video games it would almost certainly still be around.
Even the savviest media and entertainment companies have been stung by this market. Just last week, Burbank's Walt Disney Co. shut down Austin, Texas game studio Junction Point. The studio was acquired by the Mouse House in 2007 as part of the company's strategy to get into console-based video games. It released a game called "Epic Mickey" for the Wii platform that allowed children to play the character of Mickey Mouse in a fantasy world. The first version of the game in 2010 did well, selling a reported 2.8 million copies, but the follow up release sold less than half that.
THQ's biggest competitors Activision Blizzard and Electronic Arts Inc. of Redwood City continue to make money in the industry, given their large portfolios – something critical as games rise and fall in popularity. Indeed, if there's any parallel to video gaming it's probably the movie industry, where large studios – never knowing which film will be a hit or bomb – protect themselves with slates of films and co-investments.
There's an underlying reason for the similarity. Both industries covet and serve the teenage crowd. And I can tell you with certainty, that is one tough, fickle customer to please. Catch their fancy, earn your millions. Lose it and you're left out in the cold.
Laurence Darmiento is editor of the Business Journal. He can be reached at editor@sfvbj.com.