FROM THE NEWSROOM
Accountants Develop Specialties to Serve Clients
Monday, July 9, 2012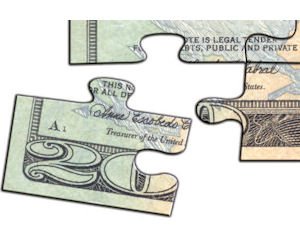 In this issue, we spotlight the accounting profession in a Special Report: Faces of Accounting (page 29). I promise it's not dry and boring.
You'll meet six Valley area accountants who have developed a specialty that allows them to serve clients in specific industries, or who have special needs that a general accountant may not be best suited to handle. Collectively, their clients include media companies, professional athletes, nonprofits, companies in need of forensic accounting services, information technology professionals, and entrepreneurs.
Featured in the report are:
• George Nadel Rivin of Miller Kaplan & Arase LLC.
• Craig Szabo of Szabo Accountancy Corp.
• Nicole Roberts of Hinricher & Crasnick LLP.
• David Roberts of Crowe Horwath LLP.
• David Cieslak of Arxis Technology Inc.
• Brian Ring of Ernst & Young LLP.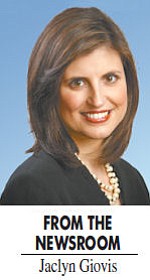 The accountants were identified through Business Journal research and referrals from peers in the industry. These accountants — and so many others out there — are in the trenches with their clients. In order to do serve their clients well, they've had to become experts in various industries and versed in the language of those industries. They're a smart bunch with a sharp sense of humor and an even sharper sense of purpose.
Also featured in this issue is the Largest Accounting Firms List. This year, the List features 50 Valley area firms, up from 46 in 2011. We raised the bar on the criteria required to qualify for placement on the List, limiting eligibility to firms with at least five employees.
Among the firms new to the List this year:
• Perry Hay Galgas Russell & Weber LLP
• Kellogg & Andelson Accountancy Corp.
• Clumeck Stern Schenkelbeg and Getzoff
• Cooper Moss Resnick Klein and Co LLP
• Farber Haas Hurley LLP
Journalism Success
The San Fernando Valley Business Journal recently was honored with several national and regional awards for journalism excellence.
The Alliance of Area Business Publications (AABP) awarded the Business Journal a bronze award in the Best of Show division for "Best newspaper: Small tabloid" at its 2012 Editorial Excellence Awards event, held in Milwaukee, June 23. This is an exciting, first-time achievement for the publication.
Additionally, the publication received a silver award for "Best scoop: Small tabloids" for an article published last June on news of more than 400 layoffs at Medtronic's diabetes unit in Northridge.
Here's what the judges said about our publication: "This publication is exceptional in scope. It demonstrates how a lean staff can cover a substantial metro area with confidence and conviction. The journal is strong from the Up Front news behind the cover to the calendar and market entries in the back. Content is broad and reflective of the audience, from health care to film, biotech and aerospace."
AABP is an organization of more than 70 publications dedicated to delivering regional business news to more than 1.2 million business professionals in the United States, Canada and Australia. This year, there were 657 entries from 51 publications in the competition, up from 487 last year. Divisions included magazines, newspapers, open, online and best of show.
SFVBJ Reporter Mark R. Madler also received a Second Place award at the Los Angeles Press Club's 54th Annual SoCal Journalism Awards, held at the Biltmore June 25. Madler received the honor in the "Business" category for his coverage of the city's failed small business loan program.
Winners for the SoCal Journalism Awards were chosen by press clubs across the nation from a record 750 entries in one of the nation's oldest and largest journalism competitions.
We are proud to serve the region's thriving business community. And we share these awards with our readers, sources and advertisers, because without your support this publication would not be possible.