TECH: SIMI VALLEY-BASED QUALSTAR EXPANDS PRODUCT LINE.
Touchless Computer Mouse Comes In Handy in Medical Environments
Monday, May 10, 2010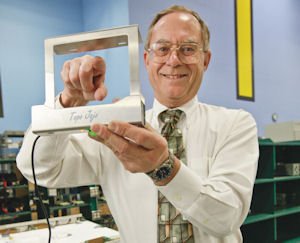 What does an Italian mouse puppet, which appeared on The Ed Sullivan Show in the 1960s and early 1970s, have in common with technology that reduces cross-contamination in medical environments?
The mouse puppet is Topo Gigio, a character who used to end The Ed Sullivan Show by saying "Eddie, keesa me goo'night...